MCKINLAYS RESIDENTIAL LETTINGS TAUNTON FEES
LANDLORD FEES
View our accounting rules document
OUR STANDARD MANAGEMENT CHARGE FOR RESIDENTIAL LETTINGS
OUR FEES MAY BE SUBJECT TO NEGOTIATION FOR MULTIPLE INSTRUCTIONS.
OUR FULLY MANAGED SERVICE 8% + V.A.T OF THE RENT RECEIVED.
TO DISCUSS OUR COMPREHENSIVE RANGE OF LETTINGS SERVICES PLEASE CALL A MEMBER OF OUR TEAM TODAY – 01823 339034
Tenants Advisory
McKinlays Residential Lettings Taunton are members of The Property Ombudsman, their range of services can be viewed https://www.tpos.co.uk/consumers/advice-for-consumers/lettings
Permitted payments & Tenant Fees Act 2019
For properties in England, the Tenant Fees Act 2019 means that in addition to rent, lettings agents can only charge tenants (or anyone acting on the tenant's behalf) the following permitted payments:
Tenancy Information Prior to the tenancy commencement you will be asked to pay:
A holding deposit of 1 weeks rent. This reserves the property whilst referencing is carried out and the tenancy agreement is prepared. This is the total for the property, not per tenant. This may be held by the agent until the tenancy commences. The holding deposit may be retained by the agent where the applicant provides false or misleading information, fails a right to rent check, withdraws from the property or fails to take all reasonable steps to enter into the tenancy.  The holding deposit will be set against the first month's rent at the commencement of the tenancy; a tenancy deposit of 5 weeks rent; Rent for the first agreed period. During the tenancy you will have to pay: Rent; Utilities, council tax, telephone, broadband, television licence (unless agreed otherwise in your tenancy agreement).During the tenancy you may have to pay: Interest on late rent. Rental payments overdue by 14 days or more will be subject to interest at the rate of the Bank of Englands base rate + 3% per annum calculated from the date the payment was due up until the date payment is received; £50, inclusive of VAT, or reasonable costs, if higher, towards any requested change to the Tenancy Agreement during the Tenancy; Reasonable costs of any additional keys or security devices requested by or lost/broken by the Tenant; If you request an early termination of the tenancy you may be asked to pay rent until the tenancy is terminated and cover the reasonable costs of the landlord.
We are members of The Propertymark Client Money Protection Scheme.
We are members of The Property Ombudsman.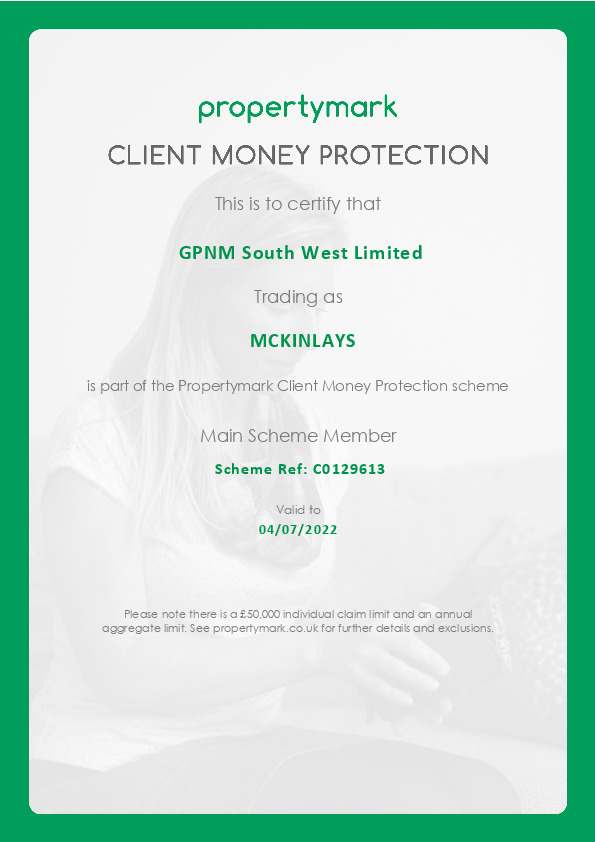 Guidance
Download our PDF guides